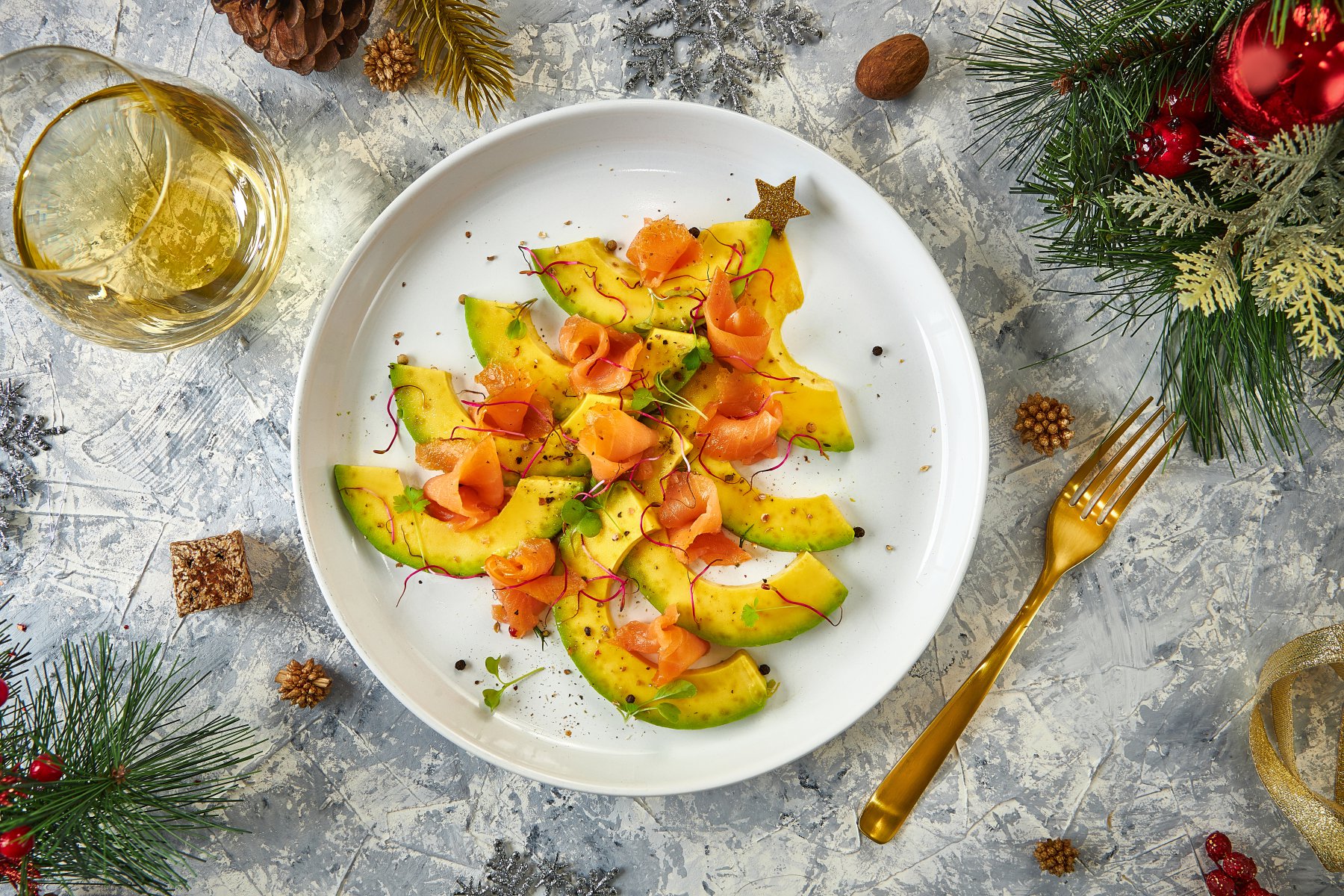 Preparation:
Chop the avocado into slices and place them on a large plate giving it the shape of a Christmas Tree.
Season with salt and pepper to taste and add a touch of lemon juice to prevent the avocado from turning brown.
Top with the MOWI Cold Smoked Salmon in the shape of flowers along the entire Avocado Tree.
Garnish with micro greens, and serve.