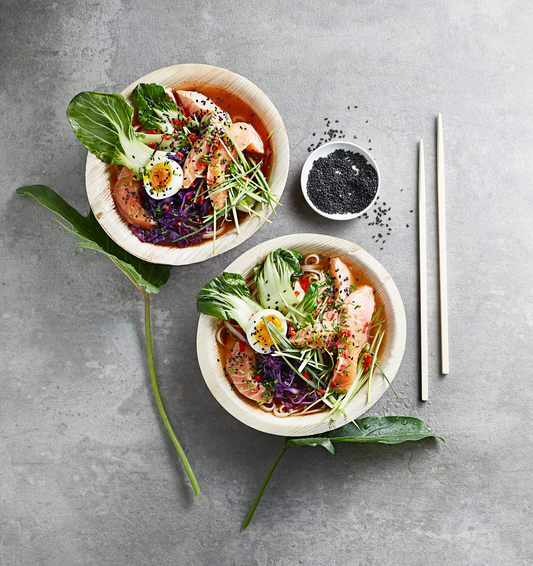 Cut the salmon into slices or small dices
Heat the stock and add sriracha sauce, soy sauce and the juice from three lime. Blend well.
Let the rice noodles heat in the stock for a few minutes until they are soft. Shred the leek into thin pieces and add to the stock. Fry the bok choy and shredded red cabbage i a little sesame oil until they get softer. Boil the eggs. Finely chop the chilli.
Divide the stock and noodles in four deep bowls. Add the cabbage, chilli, sliced eggs and slices of salmon. Sprinkle with finely chopped chives and sesame seeds and serve.