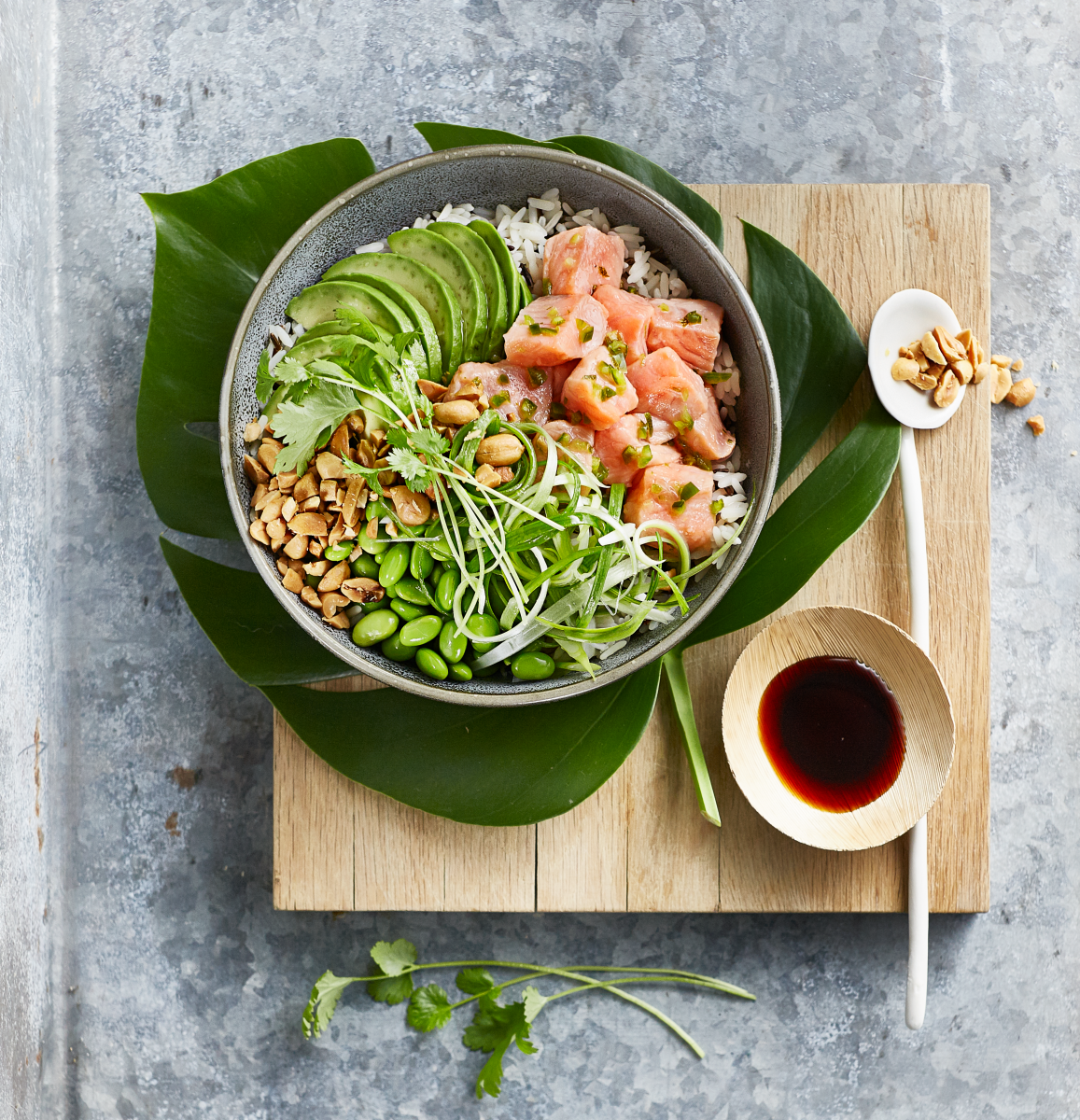 Cut the salmon into dices. Put it in a bowl and mix with lime juice and lime zest.
Finely chop and add the chilli. Mix it well together and let it rest up to 2 hours in the refrigerator.
Peel and slice the avocados and cut them into thick slices.
Finely cut the spring onions or slice them lengthwise.
Coarsely chop the peanuts.
Divide the rice into four bowls and top each bowl with salmon, edamame beans, avocado, spring onions and peanuts.
Add a little soy sauce and fresh coriander and serve.